The Best of Las Vegas Nightlife

Foxy Girls
3013 S. Highland Drive Las Vegas NV 89109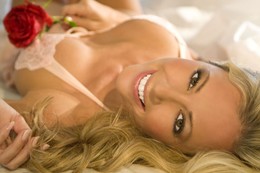 While many other gentlemen's clubs don't offer much more than the opportunity to ogle beautiful women; at Foxy Girls, the ladies are just icing on the cake.
Foxy Girls is located near The Strip on South Highland Drive, and is difficult to miss with the classic pink Caddy parked out front. There's no cover at the door and customers can head straight to the bar for cheap drinks and a friendly bartender. Adding to the casual vibe and low-cost good times, customers can head over to the pool table and enjoy a game of pool for the mind-boggling price of fifty cents per game -- an amazing bargain for avid pool players. All it requires to be royalty at this club is a collared shirt and the incli ... more
Fresh Crumbs
Fresh Crumbs are the tidbits at the table—conversation topics, recent news, upcoming events. In this new addition to our website, we keep abreast of the latest "crumbs" to help you get the most out of your next dining experience. See what crumbs our writers have uncovered lately!
---