The Best of Las Vegas Nightlife

Chicas Bonitas
1818 Las Vegas Blvd North Las Vegas NV 89030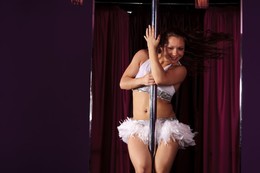 Chicas Bonitas – located in North Las Vegas, just a few blocks from Palomino – is Las Vegas' only topless Latina gentleman's club. While the main clientele of this cozy establishment consists of locals, they gladly welcome visitors that enjoy lovely Latina women of all shapes and sizes.
The parking lot may be dirt and gravel, but it's extremely spacious and comes in handy when the club gets packed later in the evening. Upon stepping through the front door, customers find themselves in a small little waiting area before feasting their eyes on the inside. The first thing that guests will likely notice is the sheer amount of beauties strewn about the place; whether they be dancing, fli ... more
Fresh Crumbs
Fresh Crumbs are the tidbits at the table—conversation topics, recent news, upcoming events. In this new addition to our website, we keep abreast of the latest "crumbs" to help you get the most out of your next dining experience. See what crumbs our writers have uncovered lately!
---