The Best of Las Vegas Nightlife

Palomino Club
1848 Las Vegas Blvd N. Las Vegas NV 89030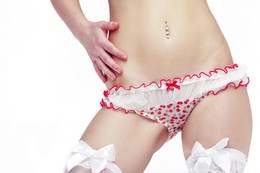 Palomino holds a special place in Las Vegas' ranks of gentleman's clubs. Open since 1969, Palomino is the only nude club in Las Vegas established before the law proclaiming that only topless clubs could serve liquor. Therefore, Palomino is the only all nude club that is authorized to have a full bar (despite the practices of some clubs in Las Vegas). While modern laws would have us believe that the combination of full nudity and hard liquor breed trouble, this club has a rare element of elegance that some nude clubs lack.
Located in North Las Vegas, Palomino is impressive from the first step in the door. The lobby looks like a smaller version of a classic theater lobby, with silver rails and a quaint little "tic ... more
Fresh Crumbs
Fresh Crumbs are the tidbits at the table—conversation topics, recent news, upcoming events. In this new addition to our website, we keep abreast of the latest "crumbs" to help you get the most out of your next dining experience. See what crumbs our writers have uncovered lately!
---